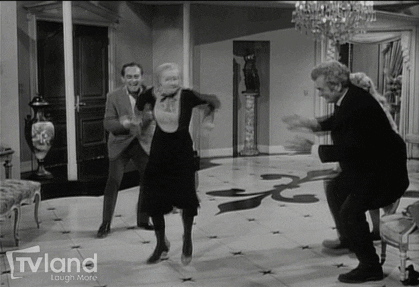 It's happy-dance time, friends. It's over. (Well, it is on the East Coast and in the Midwest, home of LDBC Central, anyway. Our friends on the West Coast and all points further back in the Earth's rotation have to make it for a bit more since the game ends at midnight your local time.)
Everybody out of the cee-ment pond.
Southern California Little Drummer Boy by Susan Biddlecomb
Time for the bastard Boy to wave goodbye for another year while we bind our wounds, collect our dead, and celebrate our survival—if indeed we have survived.
You know the drill. Over the next few days, please fill out the official reporting form (linked here and embedded below) with your loss or victory if you haven't done so. I'll post a few reminders to catch the stragglers before I start compiling our ever-lovin' stats and put together the hallowed LDBC Wall.
Also, all you lucky, lucky survivors, please post a gloriously happy LDBC-elfie to the Facebook wall, and I'll share all your celebratory faces in the 2015 wrap-up post.
Before all that, though, I want to share an LDBC-elfie gallery and two tales. The first, from Wes Flinn, is short and light-hearted, but inspiring all the same:
My wife held the door to a gas station bathroom closed so I could not get out. She did it because the Boy was in the station and I couldn't hear him in the bathroom. (She was taken out a couple of weeks back.) I love her so much for this.
The second, from Thomas Carpenter, is honestly one of the most touching posts I've seen in the six years we've been doing this (right up there with Sue Carkner's 2013 Tale from the Trenches):
I'm out! And under the worst possible circumstances.

My husband and I have a dear friend who got a leukemia diagnosis over the summer. She responded well to her initial round of chemo, and pretty quickly found a 10-point match for a bone marrow donor through the National Bone Marrow Donor Registry.

The problem is, that she's single, and lives alone in NYC, so the hospital wasn't willing to do the bone marrow transplant unless she had caregivers. My husband and I stepped up and said that she could move in with us while she re-built her immune system.

Here's the thing about having a bone marrow transplant. You can't really be out and about among other people. You've got no immune system, whatsoever, and the slightest thing could set you back, or worse, could kill you.

Our friend is slowly, but surely recovering, and one of the most important things for her, at this point, is to visit one of the restaurants in our neighborhood, where we're regulars. We might be pushing it, in terms of going out to eat before her immune system is totally rebuilt, but it's so important for morale, so we've done it. And the restaurant wiped down the bar with ammonia before we even sat down, and the food was served piping hot, so…it seemed a safe bet.

Well, while it was safe for my friend who's recovering from cancer, it was not safe for me. No sooner did I finish explaining to the bartender the terms of The Little Drummer Boy Challenge…

Etta James. Singing "Come, they told me…" Not the worst version. Actually, probably the best, if you have to hear the song. It doesn't make your ears bleed, at least. But I immediately shrieked in pain, and everyone around me said, "WHAT? Are you okay?"

I was not okay. They eventually heard what was playing, and knowing what it meant to me, promised that they would delete that song from their playlist forevermore.

So, I'm out. But my friend is cancer-free, and I persuaded a restaurant to amend their holiday playlist, so, I can fall asleep with my soul intact, tonight.
And that's about it 'til the countin's done, folks. So fill out the form, people, and in a few days, we'll put this thing to bed for another year with the post-game wrap-up.
For Craig!
This slideshow requires JavaScript.